News from Dale Carnegie
Why Are So Many Employees Disengaged?
By Victor Lipman
Created Jan 13 2013 - 11:35am
The answer most often lies in managerial relationships. A recent national study by Dale Carnegie Training placed the number of "fully engaged" employees at 29%, and "disengaged" employees at 26% - meaning nearly three-quarters of employees are not fully engaged (aka productive). The number one factor the study cited influencing engagement and disengagement was "relationship with immediate supervisor." While this is no surprise to those in the management business (and we all intuitively know that our attitude toward our boss has a major impact on our feelings about work), my interest here is not to delve into this recent study – but to probe a bit into why manager-employee relationships are so chronically problematic.
At enormous costs, it's worth noting: The Bureau of National Affairs estimates U.S. businesses lose $11 billion annually due to employee turnover.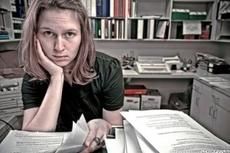 Why are these costly problems so persistent? My premise in this post is that the qualities companies traditionally look for when selecting and developing managers and executives are often not conducive to building positive, productive, engaged employee relationships.
To illustrate this, let's consider some examples from my own experience.
As a relatively new manager (back in the Pleistocene Era), I was told on numerous occasions by senior management, "You just don't seemlike a manager. You just don't seem like executive material."
When I'd ask why, the answer would always be something along the lines of: "I don't know… you just seem too quiet, too soft-spoken - not authoritative enough."
To which I'd generally respond, "Don't judge my personality – judge results. Do people like working for me? Am I able to deliver large projects successfully?"
Over time my own management came, for the most part, to accept my style. But my point in this article is not about me – like most in management I had my strengths and weaknesses, my good days and bad. Rather, it's about what I observed in working with and for hundreds of other managers and executives over a long career. Put simply, the qualities commonly associated with management and leadership – being authoritative, decisive, forceful, perhaps somewhat controlling, if not moderated by a high degree of awareness as to how one comes across and is perceived by others, are also qualities that have the potential to easily alienate those on the receiving end. Most people chafe under too much authority, too much forcefulness, too much control.
So what qualities are more useful in fostering engaged, productive employees… in building positive manager-employee relationships? Almost without exception the most effective managers and executives I knew (in addition of course to possessing technical proficiency) shared these five – for lack of a better term – softer characteristics.
They were good listeners – less focused on imposing their own will than on hearing what others had to say.
They were perceptive – able to understand the sometimes subtle issues their direct reports were dealing with… as well as what motivated them and what didn't.
They were open communicators – approachable, candid, easy to talk to, available when needed.
They were of calm demeanor - not prone to excitability, able to remain cool under stress. (Nothing erodes loyalty quicker than humiliationon the wrong end of a hot temper.)
They were genuinely concerned about their direct reports' well-being – men and women of integrity who cared about their employees and could be trusted to keep their word.
Let me be clear: I'm no Management Pollyanna. I'm not advocating just being "a nice guy." You can't be - and still do your job. You can't be a conflict avoider. You have to be willing to make difficult decisions. As Chairman Mao once put it, "Revolution is not a dinner party." Nor is management - it's a tough, often painful business. And to be sure, other macro-level factors beyond personal relationships contribute to employee disengagement as well: layoffs, reorganizations and benefit cuts to name a few - the myriad of insecurities associated with working for companies under constant financial pressure in a fragile economy.
But as the Dale Carnegie study showed yet again, "relationship with immediate supervisor" remains the number one factor, the lead dog.
When companies are concerned about turnover, productivity, and chronically high levels of employee disengagement, they need to look thoughtfully at how they're selecting and training their managers.
They need to look thoughtfully at the type of people they're placing in these critical roles, and how they relate to others.
This is the fabric of day-to-day business life. This is the thread from which the cloth is made.

Ms. Philippines wins 1st runner up!
(

December 21, 2012 2:39 PM)
Ms. Philippines Universe 2012 – Janine Mari Tugonon bagged the 1st runner up in the 2012 Ms. Universe Pageant held last December 19, 2012 at the Planet Hollywood Resort in Last Vegas.  It was participated by 89 beautiful stunning ladies around the world and Ms. USA Olivia Culpo was crowned Ms. Universe 2012. Ms. Venezuela – Irene Esser (2nd Runner Up), Ms. Australia - Renae Ayris (3rd Runner Up) and Ms. Brazil - Gabriela Markus(4th Runner Up). During the pre-pageant Janine Tugonon was one of the crowd favorites. She wowed the audience during her swimsuit competition as well as with her Muslim inspired national costume.
She nailed the Q&A with the question from renowned photographer Nigel Barker: "As a global ambassador, do you think speaking English should be a prerequisite to being Miss Universe?" Janine answered with confidence and eloquence: "It is not just about knowing how to speak a specific language. It's about being able to influence and inspire other people. If you have a heart to serve and a strong mind to show people, then you can be Miss Universe." The crowd applauded her answer and after a few minutes it was quoted and spread in the social media.
Janine Tugonon took up Pharmacy from University of Sto. Thomas and graduated as Cum Laude. She is also a graduate of Dale Carnegie Training Philippines.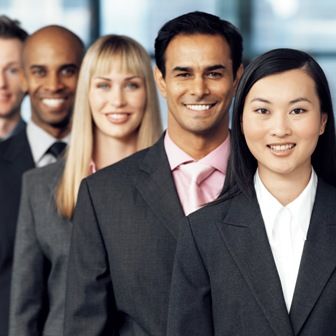 2013-01-11

Job Hiring:
ACCOUNT EXECUTIVE
Job Description:
- College graduate, preferably Business course
- Fluent in English
- Good oral and written communication skills
- Preferably with experience in sales
via EMAIL : This e-mail address is being protected from spambots. You need JavaScript enabled to view it
or contact us at 632 - 7719
Dale Carnegie was born in 1888 in Missouri, USA.  He was a prominent lecturer of his day and a sought-after counselor to world leaders.  He developed famous courses in self-improvement, salesmanship, corporate training, public speaking, and interpersonal skills.  In 1912, he founded the world-famous Dale Carnegie Course.  Today, Dale Carnegie Training has 3,000 instructor and offices in more than 70 countries.
Additionally, Dale Carnegie also authored several best-sellers including How to Win Friends and Influence People, How to Stop Worrying and Start Living, The Quick and

Easy Way to Effective Speaking, How to Enjoy Your Life and Job, The 5 Essential People Skills, and How to Develop Self-Confidence & Influence People by Public Speaking.  His books sold over 50 million copies and have been published in 38 languages.
Read more...
Check out a review of "How To Win Friends & Influence People" on www.lifetofullest.com
Person who has technical knowledge plus the ability to express ideas, to assume leadership, and to arouse enthusiasm among people – that person is headed for higher earning power. – Dale Carnegie

 
Dale Carnegie is the author of several all-time international best-selling books like How to Win Friends and Influence People, How to Stop Worrying and Start Living, The Quick and Easy Way to Effective Speaking, How to Enjoy Your Life and Job, The 5 Essential People Skills, and How to Develop Self-Confidence & Influence People by Public Speaking.
Read more...
Listen to Dale Carnegie Philippines' President & CEO Doodz Policarpio in his latest
interview on ANC's program, Shop Talk.
Dale Carnegie Training Announces Partnership wth The King's Speech
HAUPPAUGE, NY (April 18, 2011) – Dale Carnegie Training®, the international leader in performance-based workforce training and solutions, is excited to announce a partnership with the DVD release of The King's Speech. The anticipated arrival of the Academy Award® winner for Best Picture, Best Actor, Best Director
Read more...
SUMMERTIME usually heralds the beginning of the beauty-pageant season and what could be more prestigious than the Bb. Pilipinas contest? No doubt, all gays and dolls will be glued to their TV sets on April 10, eager for the parade of gorgeous Filipinas who will have a shot at becoming a future Ms. Universe or Ms. International.
Read more...